Hi, i am trying to implement trudesk in a subdomain (like, support.example.com). Everything goes fine but I am stuck in mongodb connection. I am using digital-ocean server. Trying both Ubuntu shell script and general linux install process. Both are stuck in same place.
Ubuntu version: Ubuntu 16.04.3 LTS
Mongodb version: 3.6.13
Error Message: Couldn't connect; make sure connection is correct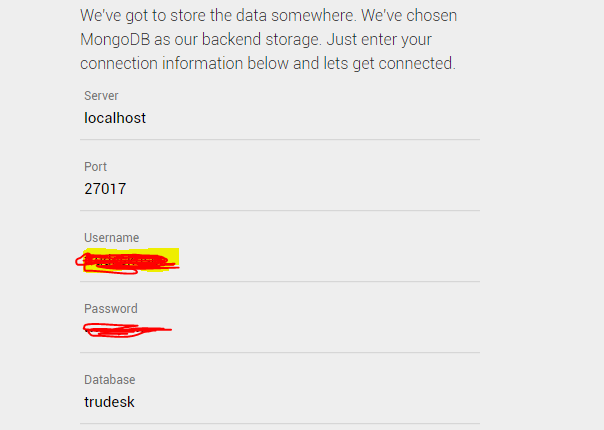 Picture is which step I am stucked.
What should I do? Please reply.